Dare Your Self to be a Rebel🌹
YES SIGN ME UP NOW: Rebell ReBorn
Do you have a feeling of what being a rebel mean to you?
What do YOU rebel against?
✨Do you ever find yourself lost in an old story that's ready to be transformed into more than what you believe it to be?
✨Have you ever/always been a rule breaker?
✨If there was something forbidden, would you hack it?
I've had many of those rule breaking stories and very little boundaries as a child and teenager.
I would take what I wanted.
I would find a way to get what I liked.
Somehow I did get "broken" and frozen in time...
✨Our "negative" stories are often hard to own. (Those stories aren't really negative or positive, good or bad. They just are).
Conscious or unconscious, as a child or adult. It's hard to admit them about ourselves.
As we grow out of being the victims to them, we empower through seeing ourselves from an observer point.
From that part of you that knows truly who you have become, because the victim in you one day decided to no longer be available to be chained down to whatever illusions were keeping you ashamed or afraid to be seen for who you are.
To be heard for your truth.
As a child, I didn't have money to get what I wanted, so I stole couple of times and I would take if I weren't given, when I asked.
I also learned to hide my desires, once I was told I couldn't get/have them.
So I could do what I wanted any way.
And I would challenge any situation that did not feel at peace within my flying open heart.
I always felt the turbulence of emotions flooding my being.
Like the ever-moving high waves in the center of the ocean of love.
The center that storms out all that is not aligned to your truth, to integrity of your natural instinct and divine intuition.
When you grow out of feeling guilty and ashamed, you own all that you are and all that you have received from the
Divine this far will guide you to be who you've always been.
When you remember who you are.
From woundedness to wholeness.
And while you come out of your shell and out of your hiding, and begin to shine once again against all odds
In all of your wise radical ways...
Your magnetic rebellious Self will illuminate the world with your soul's beauty.
And you help people turn and fall away so they may find their own path.
You help them feel uncomfortable, so they may listen to the whispers from within.
You help them look twice and look around for witnesses, so they may let go of fear.
You help them challenge their inner demons and shadows so they may find the most peaceful and authentic part of their Soul.
You create a field of energy and emotion, where all is transformed into the
New,
Free,
Conscious,
Aware...
🌙If you are still afraid
🌙If you are still ashamed
🌙If you are still grieving
🌙If you are still holding on to many non serving you and the world stories and patterns...
It is YOU, who is choosing to stay frozen in your paralyzed will inside a sleeping chamber.
It's sooooo much easier to cozy up and go right back to sleep.
And when you do go back to sleep - you again will be dreaming.
And this time you will remember all your dreams.
✨Can you stay awake inside your dreams?
Inside of YOU?
✨Going deeper than you've ever gone before?
Dare yourself to dream and break "the rules" again.
The rules of the norm and the rules of all that is keeping you in the shackles of illusionary chains.
Dare yourself to see yourself for WHO YOU BE.
Dare yourself to rise and walk.
Hacking your way through all the untruth that keeps you away from knowing who you are.
Dare yourself to go deep and break the rules of all the old patterns within.
Dare yourself to hack beyond your skin.
Beyond those parts of you that have been conditioned, controlled, misguided, mistreated, manipulated or abandoned.
Call home all of who you are with a song of your beating heart,
rhyming with the Earth and all her cycles and seasons,
Receiving from her keepers and guardians all the magical ways of how...
To live a life AS YOU.
As the Rebel ReBorn.
So you may rise through all the old stories that are keeping you in the darkness of your own being, hacking away at all the programming ever told.
Blessed be 😘
Rebel ReBorn - To Live a Life as YOU
21 Day Journey into and from the depth of your being to seek and find the part of YOU that's crying out to be seen, unraveled, owned, reclaimed, unleashed, liberated and fully accepted for ALL that you desire yourself to BE.
Allowing YOU to be who YOU BE.
Rebelling against ALL that is blocking your path and holding you back.
Included:
Facebook oriented SELF STUDY course inside a private group
Online course portal
21 Daily Tasks/Activations/Lessons/Videos/Transmission - Radically, Rebelliously and Divinely guided story transmissions and activations to help you receive, see, express, feel, empower, flow and bring to life your own full body YES to SOUL, to your SOUL PURPOSE, recognizing your GIFTS and your infinite POTENTIAL as a New Paradigm Divine Rebel Reborn.
BONUS: Shadow Magic Sisterhood with ongoing monthly Shadow Work content and divine teachings!
Rebel ReBorn - Shadow Magic is a path guided into the parts of you that need to be acknowledged, seen, witnessed, worked through, breathed through, embraced…
ARE YOU IN? Follow this link: Rebell ReBorn
About your guide ~ Anya Devi.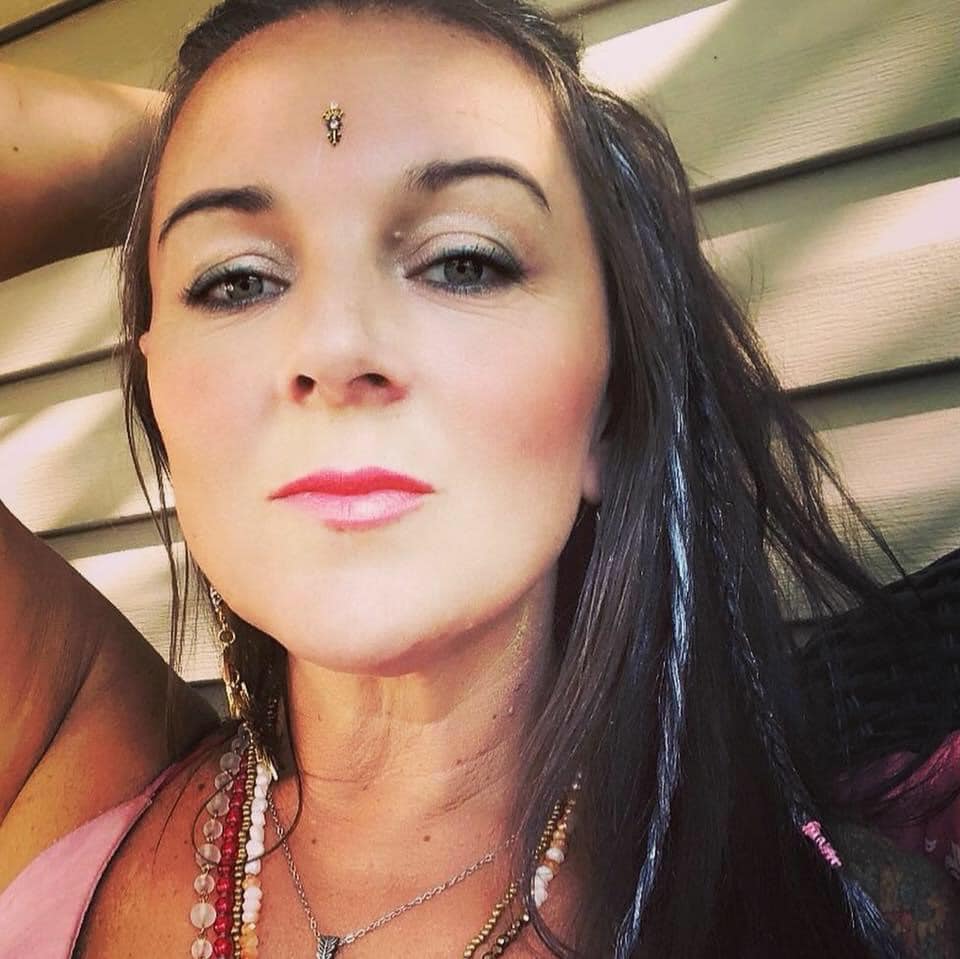 I am Anya Devi
My devotion and dedication to you, sister, is to be of service of empowering, guiding, divine feminine essence of healing through practical and supernatural embodied practices as a guide, teacher, mentor and a nurturing force of fierce, unconditional love and support.
I offer unique healing practices and powerful energy work individually and in a group setting.
I work with incredible, inspired divine women ~ feminine leaders ~ wisdom teachers ~ sacred healers like YOU, who are ready to truly see themselves for who they are and to truly go all in on their soul calling.
I live North of Salt Lake City, Utah with my family. When I created this Shadow Magic course, we were all in a Global Pandemic situation and everything else seemed to be on hold. I acknowledge and deeply honor all the people who have been affected by the Virus in illness and death. Always in my highest Soul.
This time has shifted much in the world and in the consciousness of humanity. It has empowered many people in different ways, as well as it has put a lot of people in a frozen state of being.
After many MANY years of living and being stuck in a frozen patterns and not going all in on my SOUL, NOT speaking my truth or doing what I really wanted to do in the world, I finally said YES to my SOUL's purpose and sharing my deep soul message, AND to doing the work, and now, well...
Here we are.
I have been guided and so blessed to build up an INCREDIBLE online community of inspired, conscious, driven, serving with purpose women - entrepreneurs and leaders of ALL styles and all kinds, and each day I GET to do what I have always wanted to do, which is to teach, motivate, educate, empower, inspire and remind you of who you are ~ Divine Woman ~ Goddess ~ Queen ~ DIVINE MAGIC!
I create a Sanctuary space wherever I go, online or in person just by being true to who I am, to my purpose that keeps revealing itself to me through out the years, speaking my truth and following the path of my soul, breaking any and all patterns and rules, that don't feel resonate to me, and also ~ most sacred fave! ~ really just being myself, wherever I am!
I might have more magic now than when I started, but my purpose work was built on, and still runs on, me being the girl who just loves to create and say what needs to be said in the right divine moment, running around usually in her yoga pants, as a hot mess, in between family, being a Mom, a yoga teacher and just, well, being me, living a life in all its colors!
I am CALLING to The Alchemical YOU ~ My Soul Sister ~ Priestess ~ Goddess ~ Queen ~ Shakti ~ Devi ~ Woman ~ Yogini on Fire ~ Inner ~ Sanctuary ~ Revolutionary ~ Embodied ~ Feminine ~ Leader ~ Creative ~ Essence of the whole Universe in your own awe and wonder, aware, awake, conscious, compassionate, brave, confident WISDOM and POWER.
My Soul Sister hears the call and she comes to be guided by the Powerful Divine Energy to be present, to rise and to walk into revolutionary, radical, incredible ways of each unique journey of the Soul to find and truly claim her Purpose.
She who is ready to fully embrace her dark sister and to offer her deepest truest authentic sympathy to the feminine of her soul and offer all this healing to her ancestors.
I am calling women ~ sisters ~ my soul-mates to join me in the descent into the most terrifying parts of ourselves to find healing…
Click here to join me: Rebell ReBorn
Shadow Magic Journey Reflections from Beautiful Magnetic Goddesses: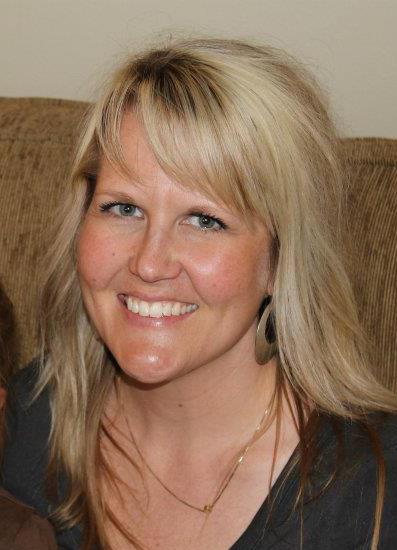 Liz Garza
"Going through the Shadow Magic journey in 2018 of the sisters Inanna and Ereshkegal, and in 2019 with the 4 Dark Goddesses and their myths and practices really offered me to go deep into my shadow work. Anya was there all along the way, also going through the work herself. I love the way Anya is undeniably Herself all the while holding sacred space for all around her."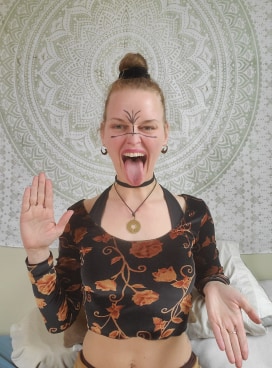 Amanda Vanya
"Before working with Anya in her Shadow Magic course, I was afraid of so many parts of myself. Through this work, I awakened the courage I needed to call all parts of myself home, to dance with my shadows and to embrace and love all that I AM. She has guided me on how to listen to my soul, to rewirte my stories of fear and to step into my wholeness. Her teachings have helped me to claim my essence and be the magical, unique being that I came here to be."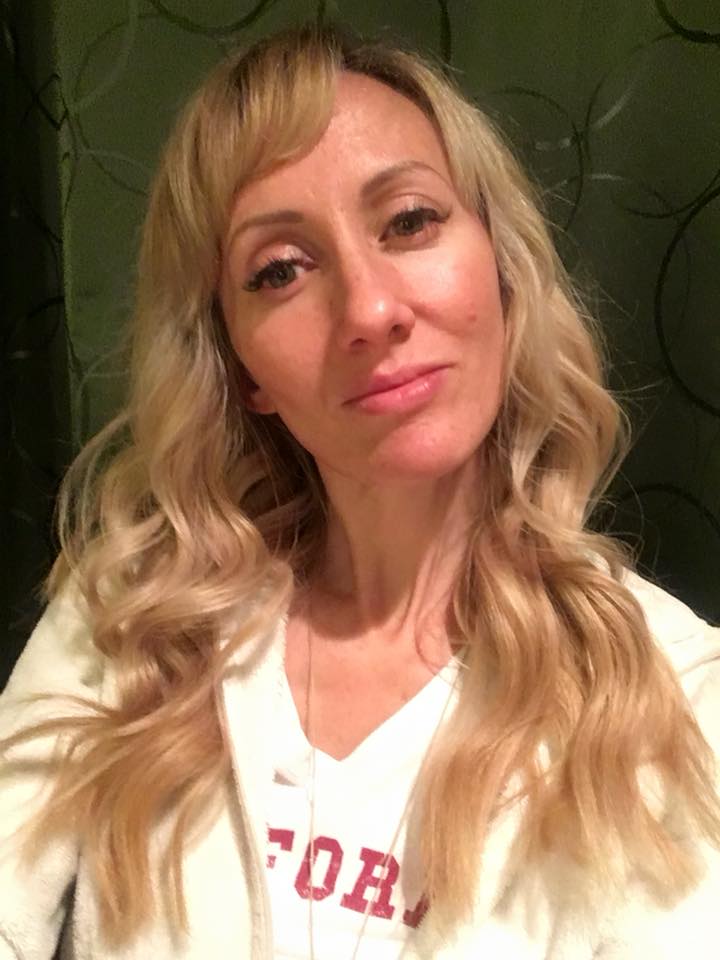 Jessica Jensen
"Through different Alchemical Goddess Trainings with Anya Devi, Anya has opened up a new spiritual world for me. She's my Beautiful Russian Yogini Mentor. I've got even more in touch with who and what I am through her incredible events and coaching. I've become more of who I am. I've connected even more to the divine forces that love us, and the Divine qualities in me. And again - I've become more empowered and free! I feel like I've found my "tribe" of women with her and her groups."
Take this Divine Journey with me, Sister and let me guide you.
Remember Who You Are ~ Divine Magic
Click here to join me: Rebell ReBorn
xoxo
Anya
PS
I want to mention one more thing:
The real Shadow on this journey is YOU.
And you can't honestly live with yourself for another day if you have to keep going to bed each night knowing you're not all in on who you are!
So?
Let's clear the old debris, old emotions, old energy, old stories and patterns, so we can begin creating your own NEW way of being!
All with me right there by your side to support you and help you implement it!
Beautiful Dark Goddess?
Say yes.
IT'S TIME for some Shadow Magic!
It's time to UNLEASH your sacred Rebel ReBorn!
Let's do this.
Sign up here:
Your Rebel Reborn guide Anya Devi