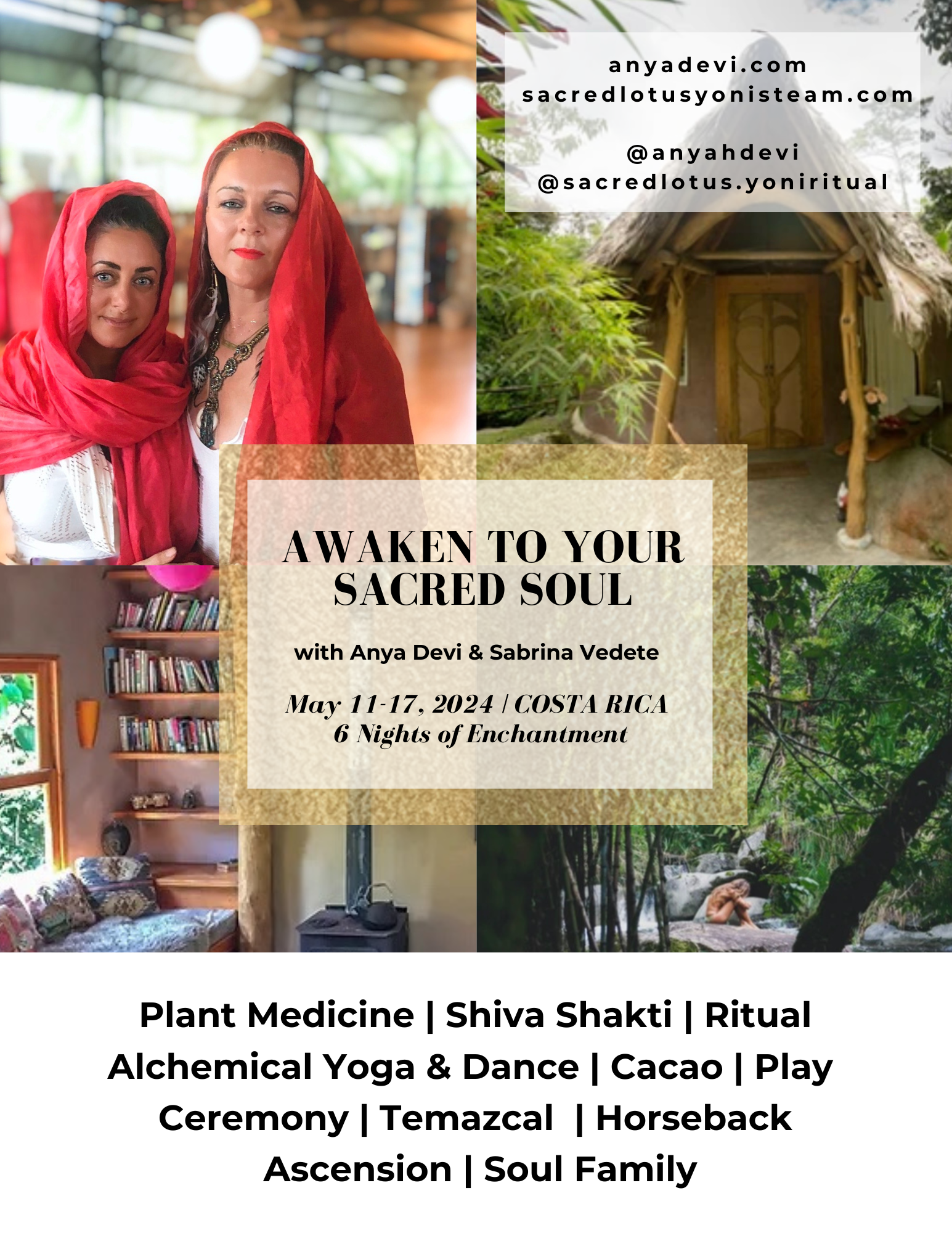 "AWAKEN TO YOUR SACRED SOUL"
6-NIGHTS LIVE TRANSFORMATIONAL YOGA & SACRED PLANTS RETREAT IN COSTA RICA
WITH SACRED ASCENSION TEACHINGS GUIDED BY ANYA DEVI, SABRINA VEDETE (& special guest teachers)
MAY 11-17, 2024
LIMITED SPACE FOR THIS SACRED & INTIMATE EXPERIENCE
TRUST
EMBODY
TRANSMUTE
TRANSFORM
ALCHEMIZE
ACTIVATE
REWILD
WELCOME to the all-inclusive 6-Night Live AWAKEN TO YOUR SACRED SOUL experience in Costa Rica, where you can connect with a community of like-minded divine human star beings in the flesh for a profound MULTIDIMENSIONAL experience.
6-NIGHT ALL INCLUSIVE STAY at a Jungle Mountain resort on the Chirripo Mountain
Your RETREAT will include all 6-nights of your stay at the beautiful mountain resort here in Costa Rica, including a private shuttle to and from San Jose Airport before (arrive by 10 am on May 11) and after the retreat on the 17th or you can choose to arrive early or stay after on your own terms.
Your Sanctuary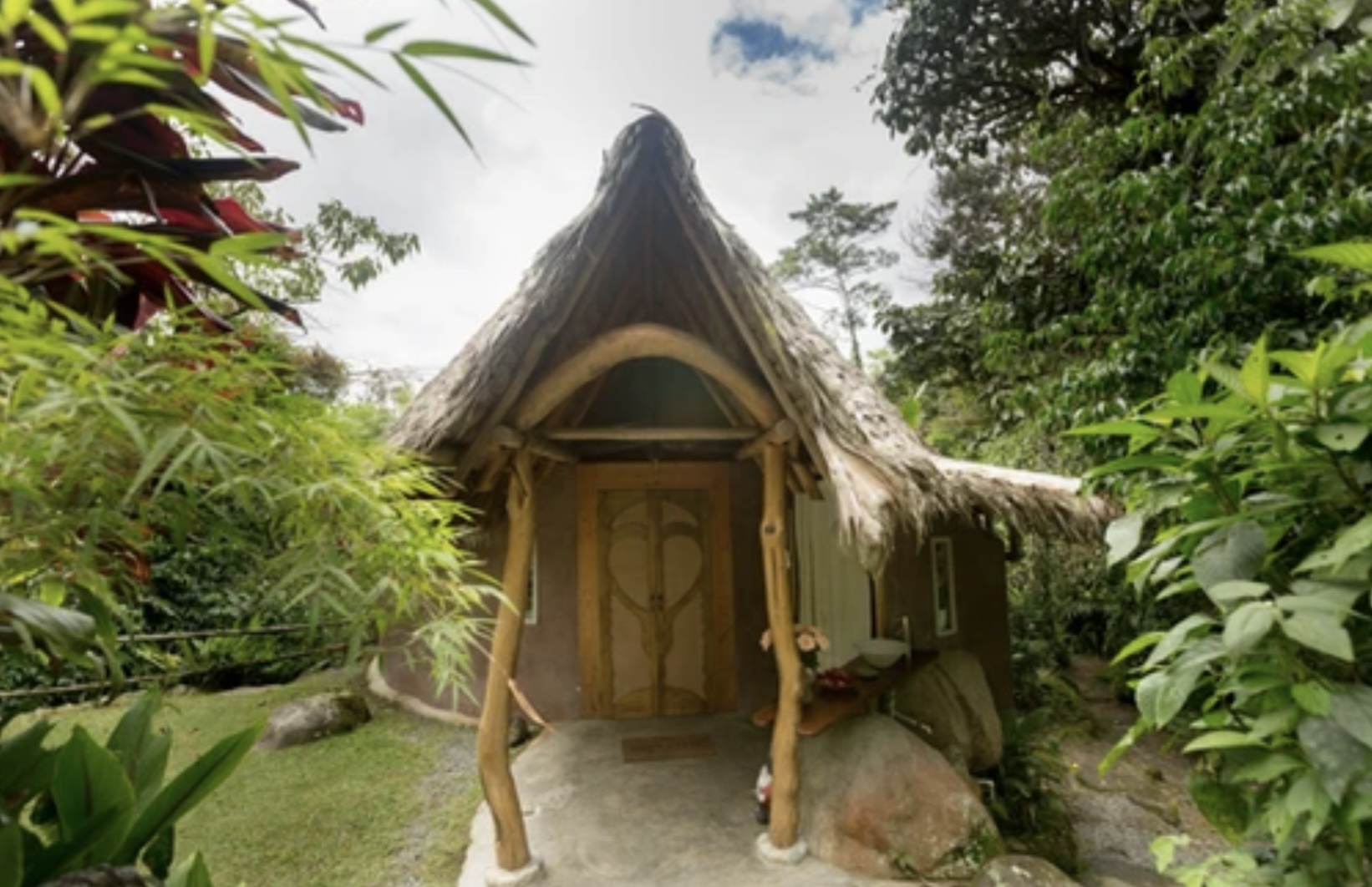 Welcome! Home is Where the Heart Grows
Nestled in the lush foothills of the Chirripo Mountain Reserve, sitting gracefully along the banks of the pristine Talari River, this sacred space is an enchanting jungle retreat offering many amenities, healing modalities, and an unforgettable experience.
Located at an elevation of 4000 ft, the cool nights and warm days make the climate here the perfect balance. Surrounded by rainforests for secluded tranquility, yet graced by a vibrant community, this healing retreat center is full of warmth, opportunity for self reflection, insight, and restful rejuvenation. This place is a haven to many, and it is an honor for us to share this magical gem with you.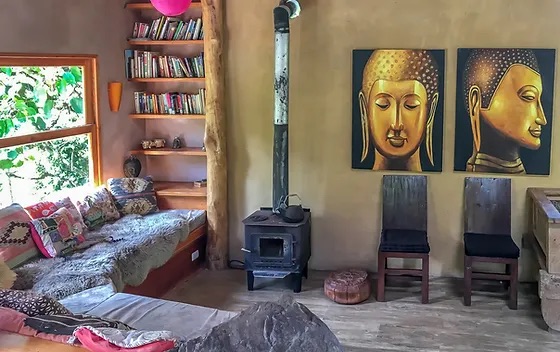 Your Guides
Anya Devi The Alchemical Goddess, Oracle, Yogini, Embodied Divine Feminine Leader, Aschention teacher, mentor & healer in service to humanity, God/dess and all that is Divine.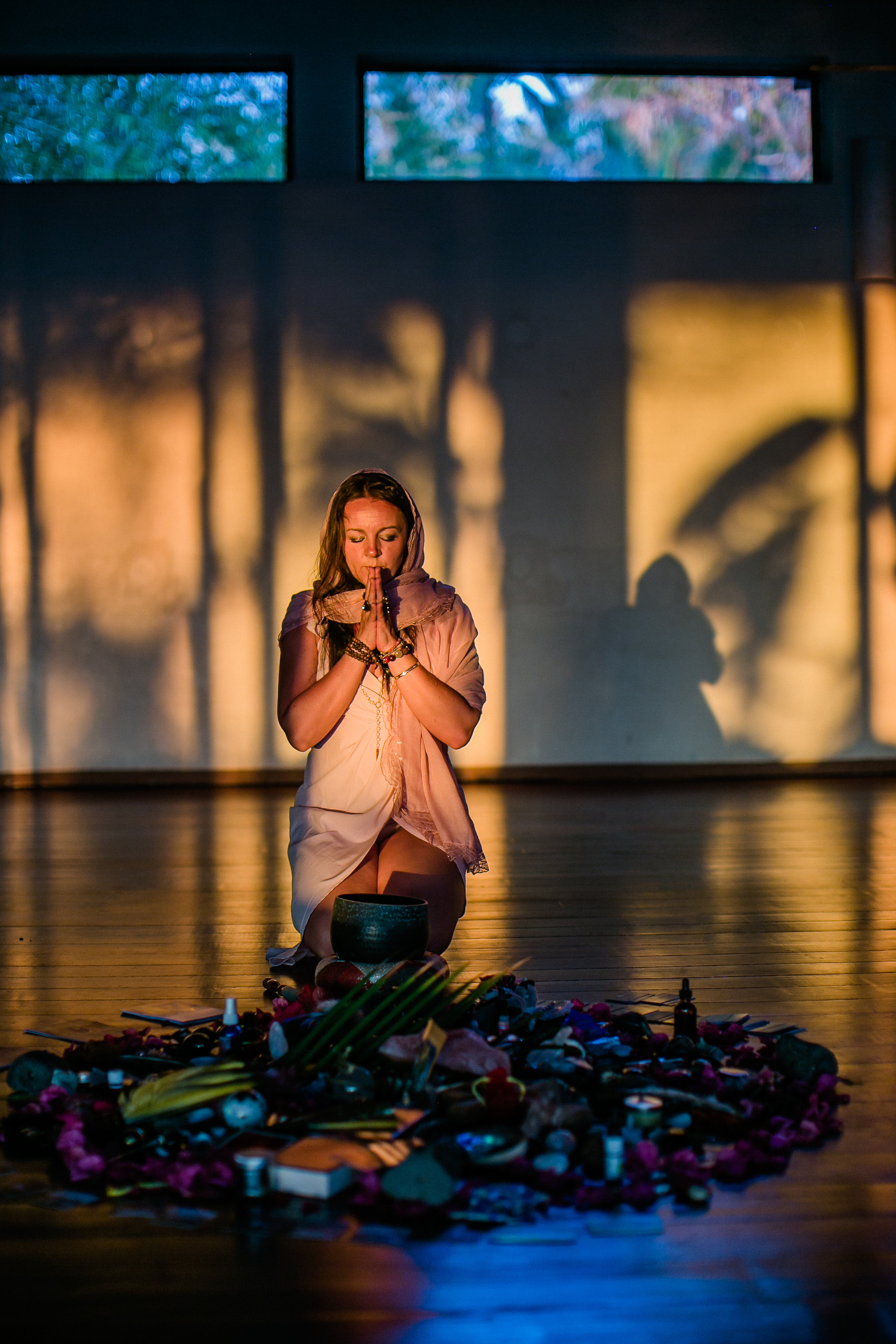 Anya Devi deeply cares about assisting humanity in reawakening and creating sacred spaces of service and deep emotional healing to support the Earth in the ascension process.
Anya Devi offers sacred work for women, men and couples in group and 1:1 setting through Integrative Emotional Healing Work - The Spiral, Temple Body Arts, Movement, Yoga, Dance, Mindfulness, Shadow Work, Quantum Field Work and Sacred Plant and Animal Medicine.
Anya Devi helps women, men and couples to co-create a healing journey and transformational life together, as Divine Union - inner and outer, showing up in their Souls Purpose Work together, as a conscious, powerful couple, fully integrated, awake, embodied and in service, ready to step fully into their true inner highest Self, knowing of who they are individually and together as one.
Anya Devi is here to remind you of who you are - Divine Magic ~ Sacred Marriage ~ God and Goddess, Divine Star Seed, Divine Creator and Divine Union within.
Anya is a Divine Conduit and Channel of love and healing.
Anya helps you to wake up, see the truth, heal your wounds and embody your mission work on the planet,
Connect with Anya Devi here: https://linktr.ee/thealchemicalgoddess
Sabrina Vedete is a certified Vaginal Steam Therapist & Yoni Crystal Guide, who supports humans in discovering and harnessing their pleasure, passion and purpose.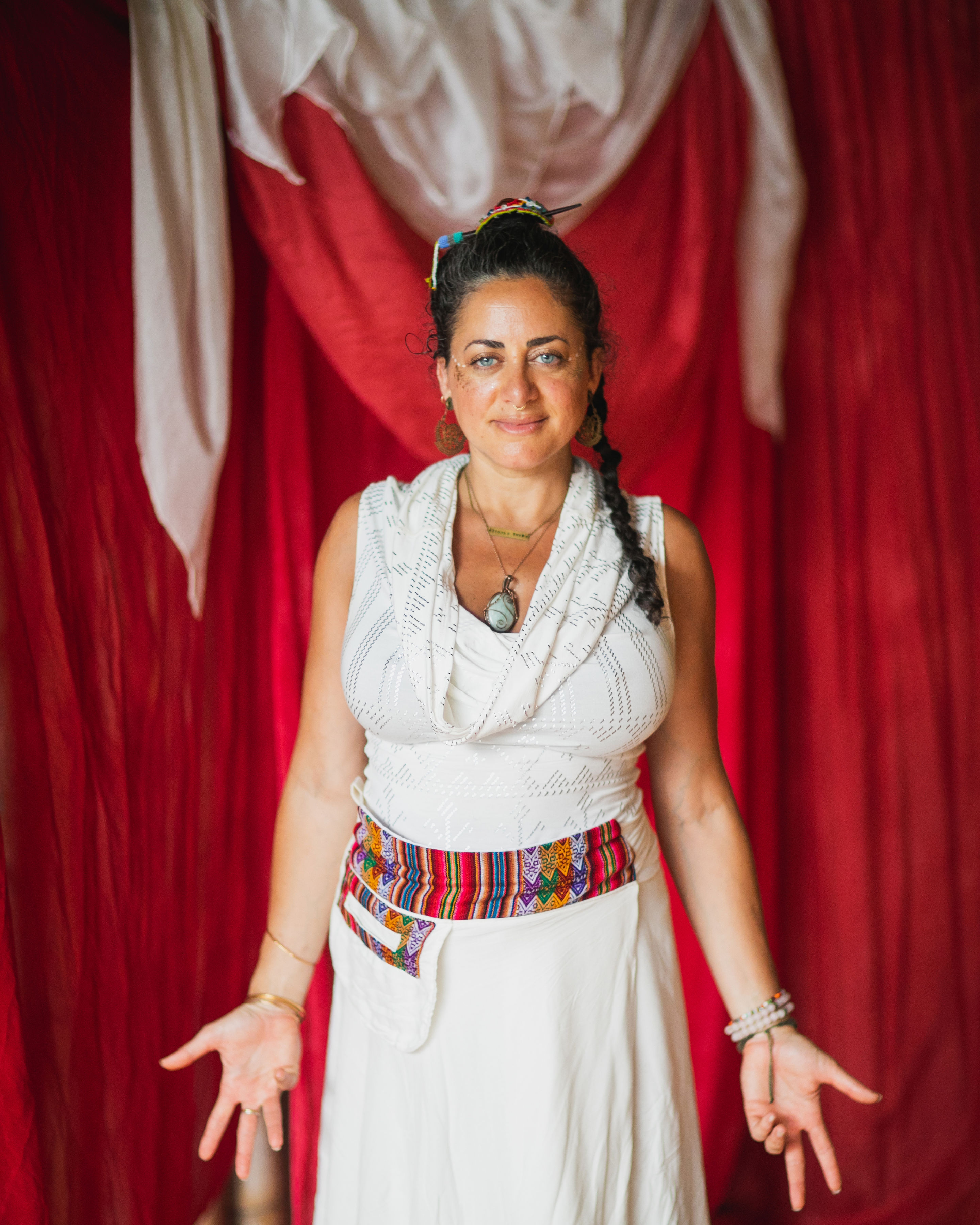 Sabrina Vedete is a certified Vaginal Steam Therapist & Yoni Crystal Guide, who supports humans in discovering and harnessing their pleasure, passion and purpose.
Through 1:1 Menstrual Analysis, Womb Wisdom Consults, Guided Womb Journeys, Speaking Events, Retreats and more, Sabrina is a passionate advocate for those who desire to heal physical, emotional and spiritual imbalances naturally.
Sabrina has guided womxn towards restoring balance to their bloodtime, wombs, successful pregnancies, embodiment through dance, connection to nature, Great Spirit and releasing that, which does not serve to plant the seeds for our deepest desires to blossom and manifest.
Connect with Sabrina here: https://www.sacredlotusyonisteam.com/
Anya Devi & Sabrina Vedete's are co-facilitators with their partners Travis & Amos holding sacred container.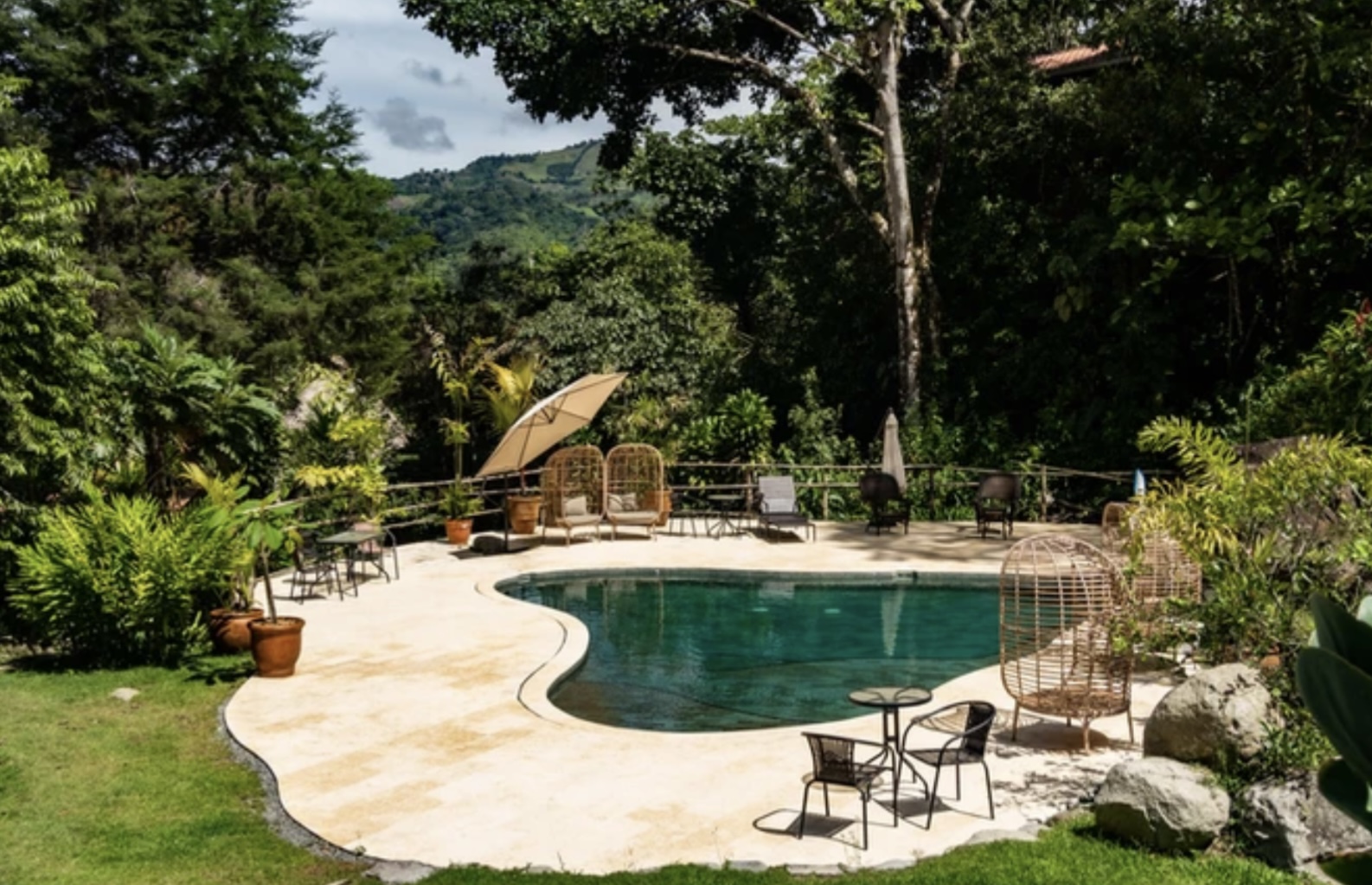 YOUR DAILY FLOWING ITINERARY
MORNING MEDITATION & MOVEMENT
BREAKFAST
MORNING SESSION
LUNCH
AFTERNOON SESSION/FREE TIME
DINNER/EVENING SESSION
DETAILS
Sacred Embodied Teachings we will be connecting with:
Embodied Wisdom Quantum Healing, Emotional Clearing & Ascension Teachings, Divine Masculine Divine Feminine, Divine Union Activations
Sacred Elements & Plant Medicine Ceremonies Temezcal, Plant & Song Circle Ceremony, Sananga & Rapé Ceremony, Cacao Ceremony, Kambo (private pre-retreat ceremony suggested).
Sacred Integration Sacred Movement & Meditation Sadhanas (Practices), Connecting & Sharing in Community
PRIVATE GROUP PREPARATION CALL 1 MONTH BEFORE WITH ANYA & SABRINA IS INCLUDED Anya & Sabrina will hold space for all retreat participants during a preparation call one month before retreat begins setting intentions, answering questions, and creating a safe space for everyone to enter.
PRIVATE 1:1 PREPARATION CALL WITH ANYA OR SABRINA ARE AVAILABLE FOR PURCHASE
GROUP INTEGRATION CALL AFTER THE RETREAT Anya & Sabrina will hold a private group integration session after The Retreat to help all participants continue to integrate this experience in their day-to-day lives.
So much healing & transformation awaits you!
Join us in community and magic of Costa Rica!
Financial Exchange:
Per Person within a couple/friend SHARED - $2222 EARLY BIRD

Per SOLO Traveler - $2498 EARLY BIRD
Financial Exchange after EARLY BIRD SPECIAL:
Per Person within a couple/friend SHARED - $2444

Per SOLO Traveler - $2700
ALL SOLO TRAVELERS MAY BE PAIRED UP FOR COUPLE / FRIEND SHARE RATES UPON REQUEST
ALUMNI RATES ARE AVAILABLE
Awaken To Your Sacred Soul is an intimate retreat with limited spaces…
RESERVE YOUR SPACE AS SOON AS POSSIBLE with a DEPOSIT:
We are here to make sure you have the most divine experience of your life!
This transformational, healing & intimate retreat is offered by invitation only, please book your call with us soon!
If this resonates deep in your soul:
Book Your Call With Me
Blessings!
Anya Devi